Application of Industrial All in One PC in Special Vehicle Terminal
Time:2022-05-07 13:56:12
Visit:633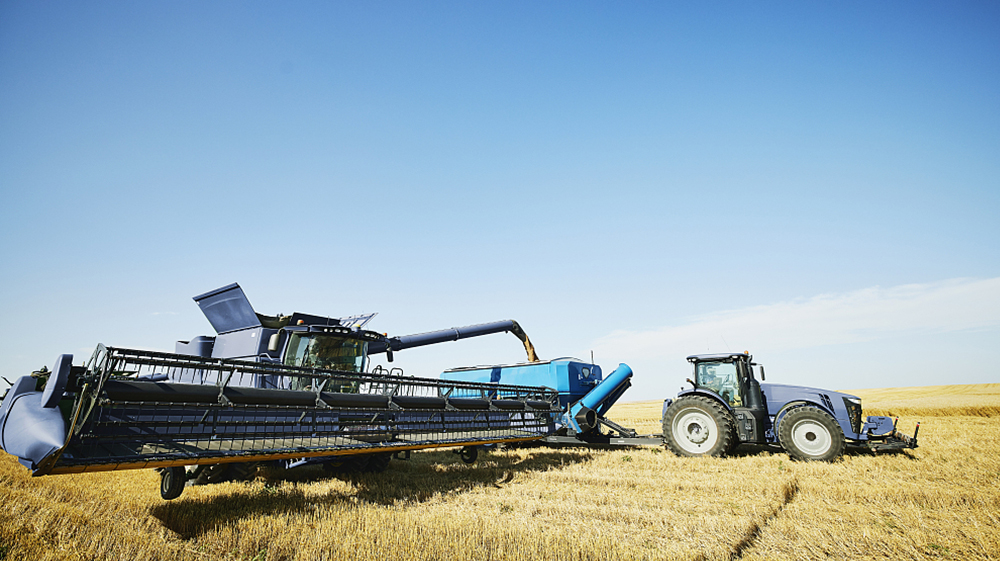 System Overview:
Based on the requirements of safety and real-time, industrial special vehicles' demand for data collection and networking are increasing gradually. Take the minecart as an example. It not only needs to meet the real-time communication and positioning in the open-pit and underground mines, but also ensure stable and continuous working in complex environments such as vibration, humidity, and noisy. Therefore, the industrial grade terminal equipment designed for special vehicles is particularly important.
System composition:
Combining the display system, dispatching management and remote equipment management function, the industrial special vehicle terminal adopts wireless communication technology, to realize the data collection of transportation and mining, the data monitoring of function usage , and precise positioning function.
System requirement:
The rail transit field strictly requires the good performance of smart on-board terminals. It needs to operate extremely stably and efficiently in extremely complex external environment, and also to ensure multiple functions such as networking, data collection, and analysis. 
1. The terminal equipment needs to meet the various requirements of harsh environment, such as wide temperature, anti-vibration, moisture-proof, lightning-proof, and dust-proof at the same time. It's full IP66/IP67 waterproof.
2. The I/O interfaces adopt sturdy M12 connectors, which meet the IEC 61076-2-101 standard.
3. 4G&GPS positioning and networking supported: The special vehicles often work in inaccessible places, where need to locate and network the vehicles in real time to communicate at any time.
4. TPM2.0 module can ensure safe data storage, platform identity verification and integrity audit.
5. Personalized customization supported: Restore AC Power Loss, remote wake-up, etc.,
Solution:
The QYT waterproof computer adopts the all-in-one VESA mounting, full IP66/IP67 waterproof.WPC-O008SAR can maintain 24 hours' continuous and stable operation in harsh environments, thanks to it's fanless design, aluminum alloy shell and large area heat dissipation fins.
For special vehicle application programs, a series of tests are carried out, such as ESD, temperature and humidity, high-altitude drop, dust and water resistance, vibration, impact and accelerated aging. It ensures the long-term, high-efficiency, stable and continuous work of the waterproof computer, to meet the needs of practical applications.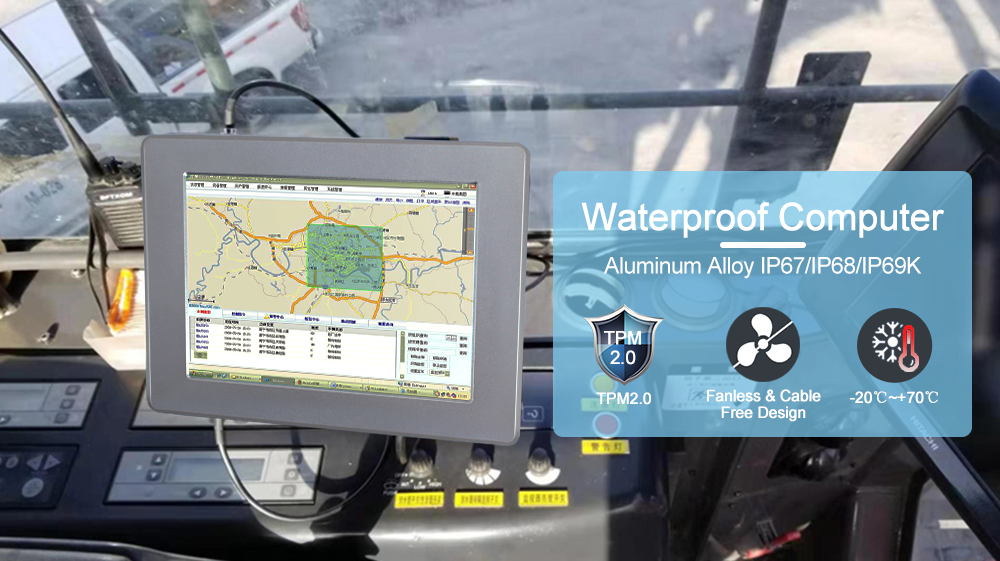 Product Features:
1. Aluminium alloy shell, full IP66/IP67/IP69K waterproof
2. Sturdy M12 I/O connectors
3. Rugged and durable design, suitable for harsh environment.
4. Intel 8th Gen Core i3-8145U 2.1GHz fanless industrial panel PC
5. Built-in TPM2.0 for Hardware-based Security
6. DC 9V~36V wide voltage, with overcurrent, overvoltage and reverse connection protection

Recommended products