Mid-Autumn Festival and National Day holiday notice
Time:2023-09-22 11:14:37
Visit:342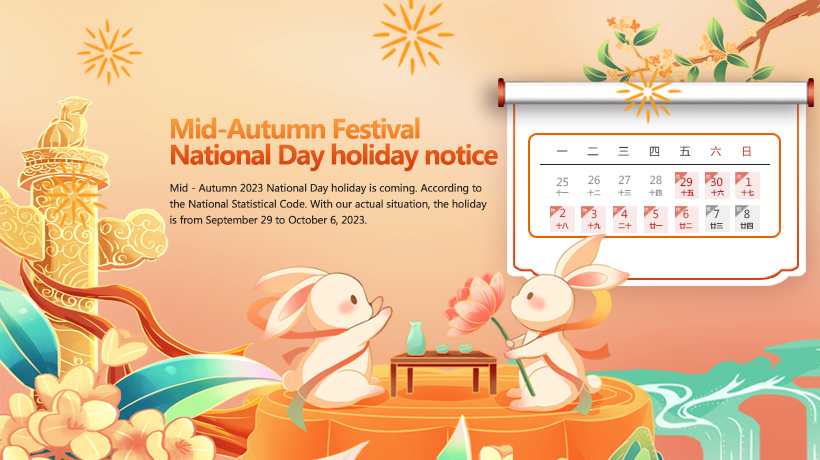 Dear customers, please note:
Mid - Autumn 2023 National Day holiday is coming.According to the national regulations, combined with our actual situation, the arrangement for the holiday is as below:
1. the holiday is from September 29 to October 6, 2023.
2. During the holiday, the employees keep online and maintain real-time support to customers.
3. We apologize for the possible delayed shipping due to the holiday. It will be dealt with ASAP after we return to work.
Wish you all success in work and a happy family!
Shenzhen QYT Industry co., LTD
September 22, 2023