Application of Industrial Panel PC in MES System of Automobile Industry
Time:2022-04-02 01:20:29
Visit:640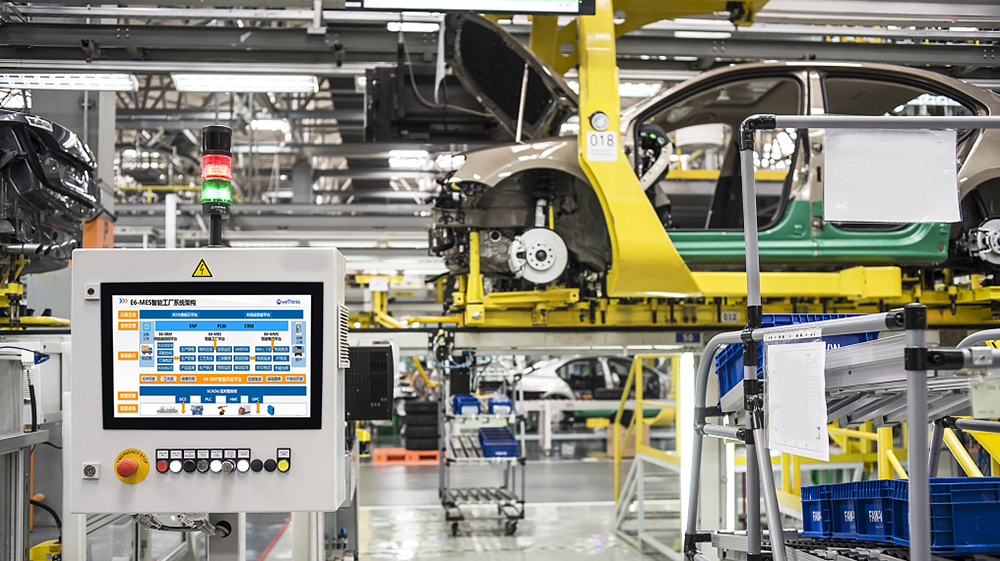 In the ever-changing global market, automakers are facing fiercer competition than ever before. The life cycles for automobile are shorter. Many enterprises implement MRPII/ERP to strengthen management, building smart factories, improving production efficiency, reducing costs, and improving quality and service. MES can provide manufacturers with lean production processing, including manufacturing data processing, production scheduling processing, inventory processing, equipment defect processing, and data integration analysis. It helps to realize scientific analysis and decision-making based on data collection, resulting in intelligent&automatic management, ensuring product quality, quantity&delivery time, and effectively using factory resources: manpower, machinery, equipment and raw materials, etc.
System description
Based on the technology of industrial Ethernet, Profibus field bus, industrial panel PC, LED display, RFID and barcode recognition, MES collects and controls the data of various processing equipment. It publishes information through LED display, realizing the function of quality control of assembly process, material pulling, information releasing and work guidance.
System composition
※ ERP system data center
※ TCP/IP data switch
※ Production Management System (MES)
※ QYT Industrial Panel PC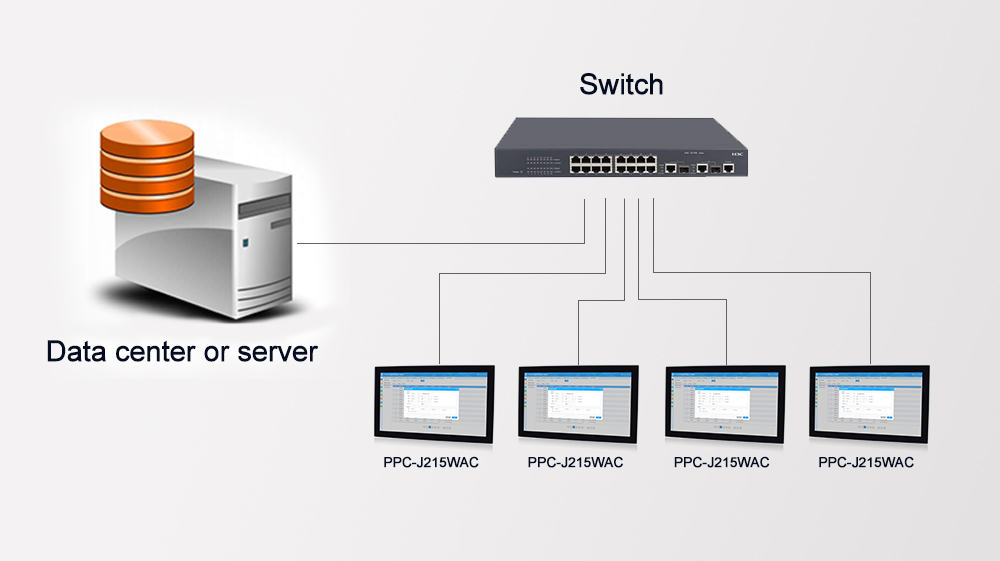 Application requirements:
Manufacturing Execution System (MES) is a computerized system for manufacturing, tracking and recording the conversion of raw materials to finished products. The information provided by MES helps manufacturing decision makers understand how to optimize the existing conditions of the factory to increase output. MES works in real time to control multiple elements of the production process (such as inputs, personnel, machines and support services). It helps to create perfect manufacturing processes, feed back requirement changes in real time, and provide information from a single source.
Solution:
The QYT industrial panel PC PPC-J215WAC series is distributed in all workstations. It obtains codes from the ERP system, cooperates with the barcode/RFID collector, executes and feeds back to the ERP system. Ultra-thin, compact&fanless design, processors configured on different platforms, IP65 protection front panel, and rich IO interfaces can meet customers needs on site.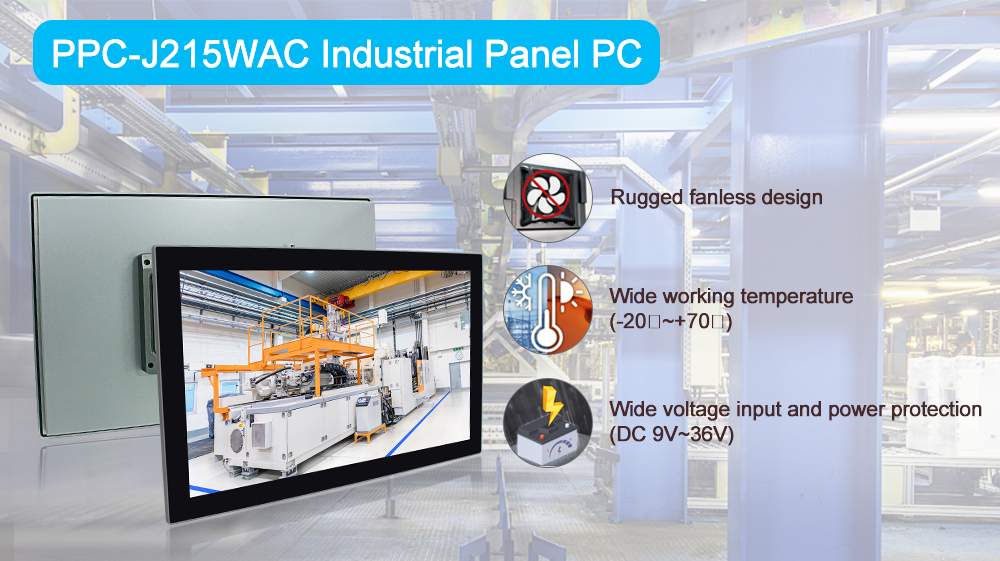 PPC-J215WAC Features:
1. Aluminium alloy panel, front IP65 waterproof
2. 21.5" TFT LED, resolution 1920*1080, 10 points capacitive touch
3. Intel j1900 2.0GHz silent fanless industrial panel PC
4. 2xLAN, 2xRS232/422/485, 8KV Static Electricity & 600W TVS Surge Protection
5. Built-in TPM2.0 for Hardware-based Security
6. Wide voltage DC 9V~36V, with overcurrent, overvoltage and reverse connection protection

Recommended products