Application of stainless steel IP66/69K waterproof PC in food automation factory
Time:2022-06-07 10:38:40
Visit:644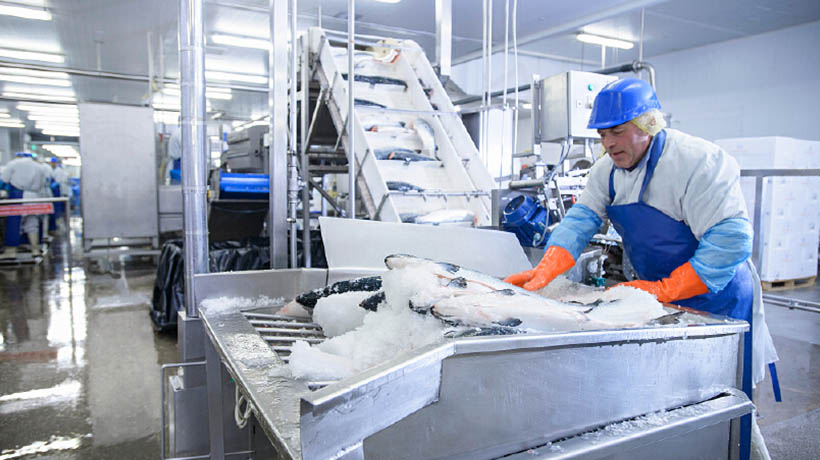 In recent years, a seafood processing plant in South America developed rapidly, but it also faced many challenges. In order to optimize the management process, they introduced a new automated IT system. In seafood processing, good food hygiene is essential. The system is cleaned by pressure water frequently. Its fanless, noiseless design and IP66/IP69K waterproof housing enable the system to work more efficiently and reliably, preventing the dust, dirt, water, oil and chemicals. It can prevent bacterial growth and rust accumulation caused by long-term use.
The WPC waterproof series of multi-touch industrial panel PCs developed by QYT plays an important role in it. It's with excellent display performance, easy operation, rich IO functions, and can handle weighing, labeling, packaging, processing inspection and batch number management to improve efficiency and traceability.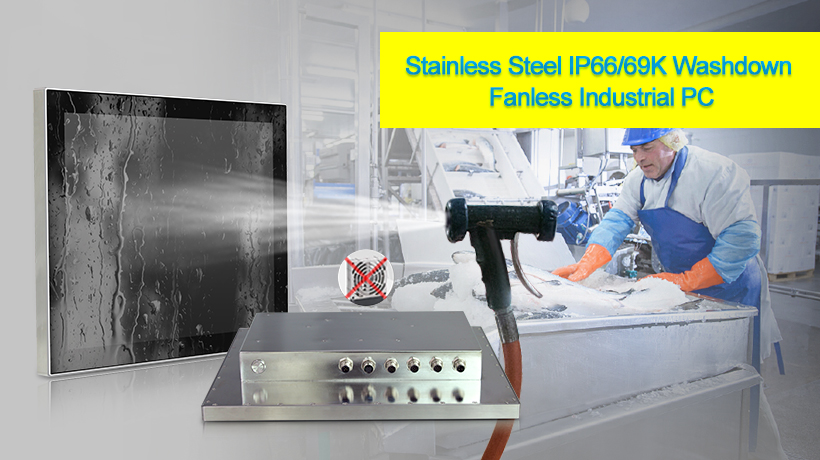 Application requirements:
The requirement for food factory automation environment is more stringent than industrial automation. The food automation factories require the material to be food grade. The preventing of oil stains, corrosion and sanitary washing damage and dust from entering is the biggest challenge for the food industry.
Therefore, food automation factories are often required to use stainless steel materials, or even food grade.
The food automation industry benefits a lot from stainless steel materials:
Corrosion Resistance
Bacteria Resistance
Durability
Easy to clean
Solutions and products:
The WPC series of waterproof touch screen computers developed by QYT are specially designed for industrial IoT applications with strict hygiene requirements. It's with IP66/IP69K protection grade SUS304 stainless steel housing. The industrial-grade M12 I/O connectors can prevent sanitary washing damage and dust from entering. It eliminates the damage caused by washing.The IP69K protection grade is widely used in food, beverage, meat, pharmaceutical and medical industries, and can withstand the washing in sanitary and aseptic environments.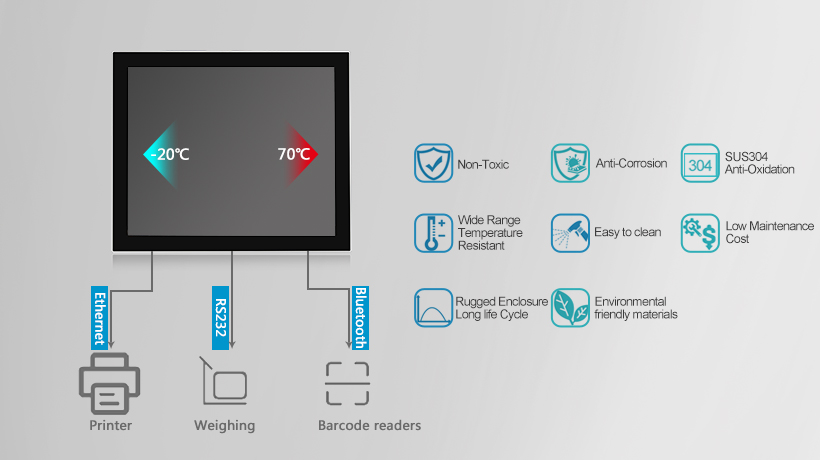 Product Features:
1. Robust and corrosion-resistant 304/316 stainless steel housing, IP66/ IP69K protection level
2. 17" TFT LED, resolution1280 x 1024, 10 points capacitive touch
3. Intel Celeron J1900 2.0GHz silent fanless industrial panel pc
4. 2*LAN, 2*COM(RS232/422/485 freely switched), 8KV static electricity and 600W TVS surge protection
5. Rugged and durable M12 I/O industrial connectors, IEC 61076-2-101 standardized
The automation of food processing plants usually has the following benefits:
1. It can reduce product and labor cost, with the unparalleled accuracy and repeatability; 2. It can ensure the quality and process control; 3. Superior information processing capabilities and advanced computer control systems; 4. The application of advanced robots and the integration of vision technology; 5. Safer and more reliable hygiene requirements.

Recommended products